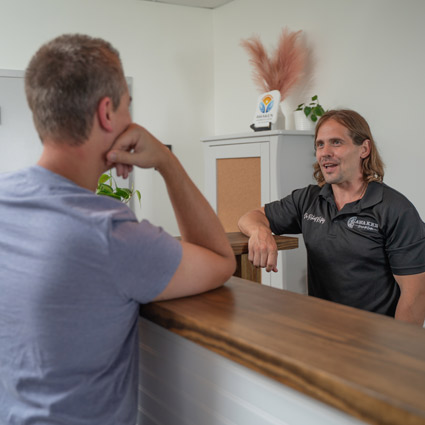 New Practice Members at
Awaken Chiropractic Center
When you book your first appointment with Awaken Chiropractic Center, we'll send you a link to complete your paperwork online. Please complete and submit this at least 24 hours before your appointment, so our doctors can review it before meeting with you.
Some questions may seem odd, but they are to get you thinking about everything that has contributed to how you ended up where you are now, health-wise.
If you've had any recent imaging done, please bring the reports to your first appointment.
CONTACT US »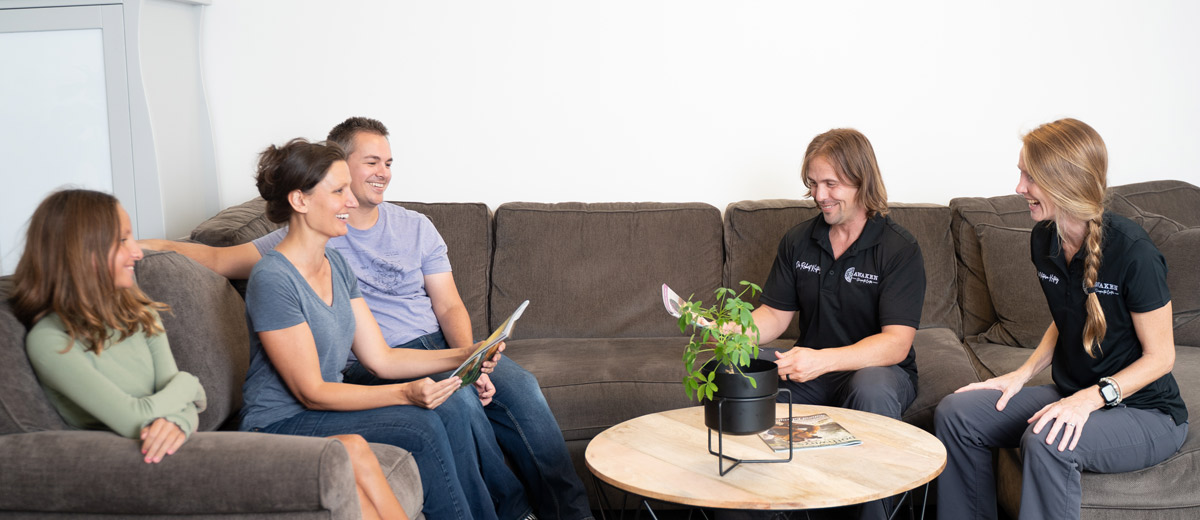 We'll greet you and make you feel at home in our healing space. You'll sit down for a consultation with your chiropractor, who will talk with you about your history and current concerns. They'll conduct a thorough examination, and if there are no red flags, you will receive your first adjustment at this visit. In some cases, we'll need to refer you out for X-rays before we can proceed.
This visit can take between 30 and 60 minutes, depending on your specific situation.
At this visit, we'll go over our report of findings, explain everything we found, and lay out our recommendations for care going forward. We'll also explain all the costs involved with your customized care plan. Then you'll receive your adjustment.
We accept Medicare Part B only (the red, white and blue card). For our cash practice members, you may pay by cash, HSAs, FSAs or any major credit card.
Our Unique Approach
Dr. Robert and Dr. Victoria are the only NetworkSpinal® practitioners in the area, and they are both certified in the Webster Technique. Many of our practice members appreciate the option of having a male or female provider to suit their preferences. Dr. Robert has a master's degree in Sport Health Science and offers one-on-one exercise training for practice members who can benefit from it. Dr. Victoria specializes in prenatal and pediatric care.

New Practice Members at Awaken Chiropractic Center | (772) 763-1311