Personal Injury Chiropractic in Port St Lucie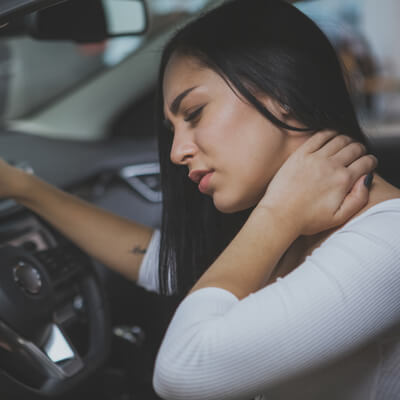 At Awaken Chiropractic Center, we offer care for injuries and trauma sustained in automobile and other types of accidents.
Depending on your specific circumstances, we will tailor care to help you recover optimal health—we don't simply want to get you back to your pre-injury condition; we want to help you create an even higher state of wellness than what you had before your accident.
What Happens in a Car Crash?
Motor vehicle accidents can lead to significant soft tissue damage, even at only five miles per hour. In a whiplash injury, the head snaps forward and then back with enough force to overstretch the ligaments.
NEW Practice Members »

Since the ligaments are lax, the muscles in the area spasm to hold the neck in place. This can lead to many problems, including:
Radicular pain in the arms and lower back
Headaches
Neck pain
Bulging or herniated discs
Sinus issues
Shoulder pain
Arthritis
Premature degeneration
Loss of blood supply to the hands or feet
These types of injuries, when left unaddressed, can lead to significant degeneration 10 or 15 years after the accident. That's why we recommend that anyone who has been in an accident get checked out by a chiropractor.
Our Unique Approach
We offer every practice member a customized care plan. Both Dr. Robert and Dr. Victoria have a wide range of adjusting methods to choose from, and they will tailor care to your specific needs.
In addition, they are the only NetworkSpinal® chiropractors in the area. This gentle approach helps restore nervous system function and "rewire" the connections between your brain and body to facilitate optimal healing after a traumatic event, such as a car accident.
We have a lot of experience in this area, and we will walk you through the process. We'll bill your insurance and maintain communication with your claims adjuster and legal representatives. We'll advocate for you to get the care you need.
Book Today
If you've been injured in an accident, don't wait—contact us today to schedule.
CONTACT US »

Personal Injury Chiropractic Port St Lucie FL | (772) 763-1311