Our Policies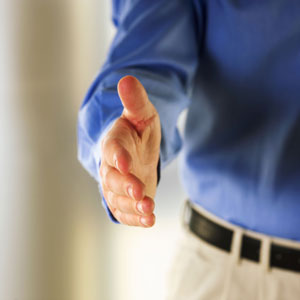 Non-refundable First Visit Deposit
A $50 non-refundable deposit is required to schedule your first visit. Upon arrival, this deposit will be applied toward your initial evaluation.
Cancellation Policy
Your appointment time is reserved just for you. A late cancellation or missed visit leaves a hole in our day that could have been filled by another practice member. As such, we require 24 hours' notice for any cancellations or changes to your appointment. Practice members who provide less than 24 hours' notice, or miss their appointment, will be charged a cancellation fee at the per-visit rate to the card on file.
Financial Policy
All payments are due at the time of service. Every practice member is required to keep a credit/debit card on file. Our office accepts cash, credit and debit cards, including HSA and FSA.
Insurance Policy
Your insurance company only pays for chiropractic care when they decide something is wrong with you; even then, it has to fit into their very specific guidelines. Most insurance companies do not focus on prevention of dis-ease or proactive wellness.
What many in America call "health" care is actually "sick" care, where doctors are quick to suppress symptoms with a potion or lotion without digging further for an underlying cause. If that potion or lotion doesn't seem to do the trick, surgery is often suggested as a quick fix without regard for the body as a whole. If you have an insurance policy, it may help pay for some of your sick care expenses; seldom do policies pay for services that support you in maintaining or improving your health.
In addition, most insurance companies do not cover chiropractic care for children. We are not willing to exclude this important segment of our population. It is easier (and often much less expensive!) to grow healthy children than to repair damaged adults.
Read more about our insurance policy »
We've decided not to accept insurance because most companies are not congruent with our philosophy of health and what is really needed for the body to remain adaptable and heal. We do not want any outside companies telling us what we can or cannot do for you, your family and our community.
Awaken Chiropractic Center is committed to a salutogenic model of health and gentle, specific nervous system-centered care. Insurance companies are mechanistic, seeing you as something with parts that only need to have work done when you are "broken."
Good news! Since there is no one at our office who processes insurance, we get to pass on the savings in administrative costs to you.
You have the option to take advantage of a flexible health investment package or membership that meets your budget and lifestyle. If you know you have chiropractic coverage with your policy, we will gladly provide you with a detailed receipt to see if they will reimburse you. You must be willing to file the claim yourself.
Most practice members discover chiropractic care to be extremely cost effective and affordable, long-term. It is impossible to quantify the amount of money saved by not skipping work due to illness and injuries that often do not occur because you've chosen a conscious, wellness lifestyle that includes chiropractic care.
Cumulatively, the care you receive at our office will likely be much more affordable and more functionally effective both physically and energetically than alternative treatments such as pain medications or invasive surgeries from which your body has to continue to heal (and which may not resolve your initial concern). Cash, debit, credit, HSA and FSA cards are accepted in our office. We are always open to having honest conversations about care plan financing and will do what we can to help.
Nervous System-Centered Care
In order for us to best support you in reaching your health goals, it is ideal for you to receive care on a regular basis. Nervous system-centered chiropractic care recognizes that stress is inevitable and that adjustments build upon each other to upgrade the human operating system.
It is beneficial for us to have a long-term relationship. We value consistency and are here to support you.
Read more about nervous system-centered care »
In an effort to make living the wellness lifestyle as easy and affordable as possible, we offer wellness packages (for those who have completed their restorative phase) specific to you and your family to save you time and money. This is an opportunity for you to keep investing in your health and will be discussed with you in person based on your unique situation.
Yoga Policy
All yoga students who wish to practice with Dr. Victoria at the office are highly encouraged to be under chiropractic care at Awaken Chiropractic Center. In these sessions, we're going to be working on massive shifts in your mind and body; coupling these two powerful healing offerings gives you more time to learn and understand the workings of your unique vessel, feel what it's like to connect and listen to your body and move toward achieving your health and wellness goals with greater awareness. Packages are available!

Awaken Chiropractic Center Policies | (772) 763-1311